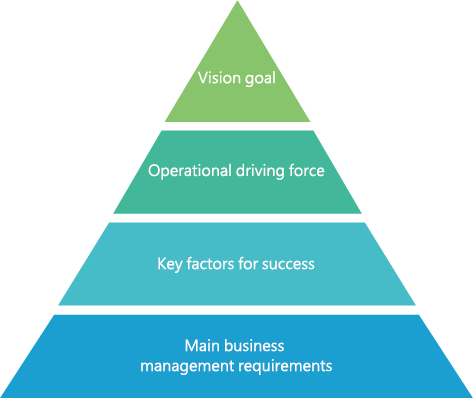 COMPETITIVE STRATEGY OF ENTERPRISE INDUSTRY DEVELOPMENT
To meet the industry trend, complete and immediate quality and service, and being Asia's well-known textile coating / chemical products manufacturing factory.
Achieving industry competition brand status by innovation to pursuit of product development and growth.
Continuous improving quality.
Seeking to reduce production costs, to help customers gain a competitive advantage
Enhance research and development capabilities, strengthen the company's system, to provide customer satisfaction services
Develop elite plan to create a management team to meet the market expectation. <
Promote employee attainment, analyzing problem and countermeasure ability.<
Improve the quality requirements through the information sharing platform to provide services that meet customer needs.<
Cultivate experts through the learning organization.
Consistency of all employees and operators to customer quality requirements.
Establish a knowledge management and sharing system in the process of success and failure.
Shorten the communication process of operation, make a rapid response to the market changes.
TRAINING PROGRAM
The company has a systematic training program to help employees' self-growth, the main purposes for training program are:
Enhance employee independent thinking and self-management ability
Planting professionalism, actively cultivate succession talent echelon
Implementation of the core values of enterprises, and create business competitiveness
Cultivate talent with industry competition, and create a learning culture of continuous improvement
WELFARE MEASURES
We offer a complete systematic welfare and a great working environment:
Five-day work week, Paternity Leave, Menstruation leave, Child Care Leave, Family Care Leave, sounded leave system.
Employees are covered by labor insurance, health insurance, group medical and accident insurance as well as annual regular health checks
Monthly earnings performance bonuses, and proposal bonuses
Annual earnings are allocated a certain percentage of dividends to employees
Three Chinese Festival Bonus and birthday allowance
Wedding allowance, new home celebration allowance, hospital or funeral condolences allowance
Year-end party and lucky draw
RETIREMENT SYSTEM
Retirement system and implementation:
The Company is remunerated according to the provisions of the Lloyd Law, and its pension is paid on a monthly basis of 5% of the total amount of the salary. The amount is paid in the account of the "Taiwan Bank Trust" designated by the Government.
The Labor Pension Ordinance, which came into practice as of 1 July 1994, has been provided for by the Ordinance, for the provision of a pension at a rate of 6% per month for the pension system to which the Ordinance applies To the LAB.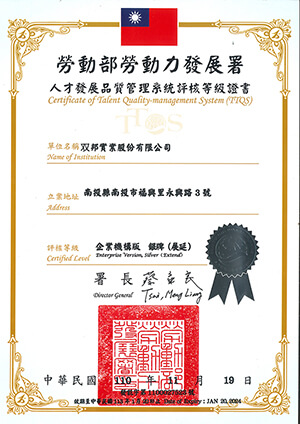 SBI upholds the principle of 【integrity】, 【quality】, 【innovation】, and 【sharing】. We look forward to people with ideal and aspiration to come to join us.
List of Job Vacancies