R&D VISION
ENVIRONMENTAL PROTECTION AWARENESS • SOPHISTICATED PRODUCTS
In view of the concept formation of the world's global village, the public draws attention to the awareness of environmental protection, chemical development process within the elements of environmental protection; along with the brand continued commitment to corporate social responsibility, together with suppliers to improve Process, reduce energy consumption, while reducing the impact on the environment. As a part of global textile and shoe materials supply chain, Shuang Bang not only committed to "integrity, quality, innovation, sharing", but also leds the company to work together for the efforts of all the staff of this global village effort
Customer satisfaction • Sustainability
In recent years, R & D is devoted to improving the environmental issues such as PU and other related chemicals, and continuously reduce the dependence of products such as DMF and other hazardous solvents. In product development aspect, we have developed new products such as PUR、solvent-free polyurethane、TPU and Water-base PU.
Shuang Bang recruits excellent researchers with master or doctoral degree. R & D department continues to expand and adds inspection equipment to meet increasingly stringent testing standards. R & D department will also adhere to the spirit of scientific and realistic, analyzing test data; and adhere to the company's philosophy, make good use of equipment to establish a sound quality control work to ensure product quality and stability.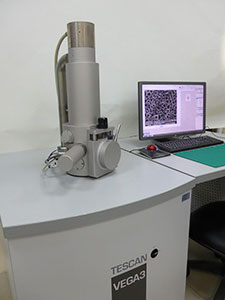 Constituent idetification: GC ,HPLC, IR etc.
CHEMICAL/Physical properties analysis: Karl Fischer Coulometric Titrimetry, Viscometer, Automatic Potentiometric Titrator,Melting point tester, Universal testing machine, PH meter, Surface temperature tester, Gel Permeation Chromatography(GPC), UV/Vis spectrophotometer, Thermal mechanic Analysis(TMA), Compression set tester, etc.
Application analysis: Water Vapor Permeable Tester, Programmable Temperature & Humidity oven, waterproof tester, UV Light fade Tester, Flame-retard tester, Abrasion tester, etc.
Pilot plant: 100L reactor, 200L reactor (with vacuum), 500L reactor (with vacuum).